ORDER YOUR VINYL RECORD
THE LEGENDARY ETHIOPIANS: PIONEERS IN SKA, ROCKSTEADY & CLASSIC ROOTS REGGAE!
Nile Valley Entertainment in association with Ethiopian Music Production and Dah Sie Management presents: the internationally acclaimed classic roots reggae album, "CHILDREN PRAISE JAH" with the smash hit singles "MAMA", "HEATHEN" and "GO HOME GIRL", by THE LEGENDARY ETHIOPIANS, featuring NEVILLE "ETHIOPIAN" DUNCAN.
According to the lost ancient wisdom of Africa, the genitrix as Ta-Urt (Typhon) is designated the "Mother of the Beginnings," "Mother of the Revolutions" (time-cycles), "Mother of the Fields of Heaven," and the "Mother of Gods and Men." The priority of the genitrix as typical producer was plainly enough pourtrayed by Tesas-Neith, the Great Mother, at Sais. "I am all that was, and is, and is to be; no mortal hath lifted my peplum, and the fruit I bore is Helios (Sun).
The title of the goddess as "Tesas-Neith" signifies
the self-existing; she who came from herself. The genitrix is celebrated as the "Only One" in the Ritual. "Glory to thee! Thou art mightier than the Gods! The forms of the living souls which are in their places give glory to the terrors of thee, their Mother; thou art their origin." (GM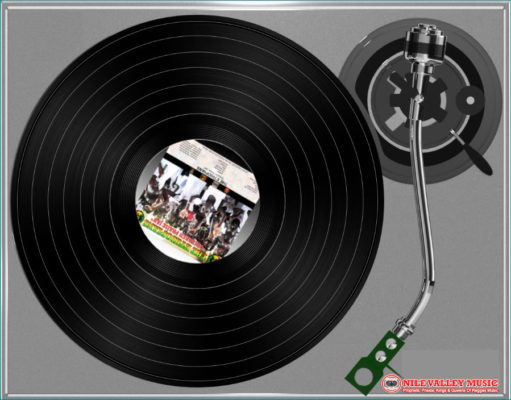 LISTEN TO SONGS
MANAGEMENT
Pharaoh Shabaka
1 305 209-7418
[email protected]
Nile Valley Entertainment
BOOKING
WORLD-WIDE
Giza Booking
1 347 469-0923
Giza Booking Agency
www.gizabooking.com
AFRICA & ASIA
Dah Sié Music Management
Dah Sié
+225 07 57 75 67 79
[email protected]
www.etiopians.com
www.soundfyah.com
www.nilevalleytv.com
www.gizabooking.com
www.nilevalleyradio.com
www.24sevenhiphop.com
www.nilevalleymusic.com
www.soundfyah.com/dancehall